BIKING "INN TO INN"
THROUGH THE SAN JUAN ISLANDS
2-DAY/1-NIGHT TOUR
$780
Every Saturday-Sunday from April-October
Custom tour dates available upon request.
Reserve This Tour
Small Group Sizes
Fantastic Meals (Breakfasts, Lunches, Dinners & Snacks)
Comfortable Hybrid Cannondale Touring Bicycles
Amazing Views and Wildlife
Fun and Energetic Guides
Spend a Day Kayaking or Take a Whale Watching Wildlife Cruise
Beautiful Country Cycling Routes
Fully Van Supported
Day 1 - Cycle San Juan Valley Loop
After a leisurely breakfast we will begin our second day of exploring San Juan Island. Today we will cycle along scenic country roads and coastlines. We will stop at Pelindaba Lavender Farm, Whale Watch Park, an alpaca farm, historic English Camp, Roche Harbor, and San Juan Vineyards before returning to Friday Harbor for dinner and evening accommodations.

Pelindaba Lavender Farm: Enjoy the sights and scents as you stroll through acres of living lavender at this organic lavender farm. At the visitors center you'll learn how lavender is cultivated, harvested, and its essential oils are processed. We recommend you try some of the lavender lemonade and lavender cookies in the gift shop! TerraTrek makes complementary drinks, trail mix, fresh fruit, energy bars, and more available at all times during your tour.

Cycle West Side Road to Lime Kiln Lighthouse: Onward to San Juan Island's spectacular west side where you can enjoy expansive views of the Olympic Peninsula and Victoria B.C. Take your time, this section of road provides some of the best views to the West looking out over Haro Strait. In late season there are blackberries to snack on along the way or just take a break and enjoy the scenery.

Picnic Lunch at Lime Kiln State Park: Enjoy a seaside picnic lunch at the Lime Kiln Lighthouse State Park. If you're lucky, you might spot a whale or a seal during lunch at Whale Watch Park! This historic lighthouse was the last major lighthouse to be electrified in Washington and the building is currently used as a whale research facility.

Cycle to Roche Harbor: After lunch you will continue north toward Roche Harbor enjoying the sights along the way. If you are interested in breaking up this route you can stop at the alpaca farm to see these South American natives and check out the wool gift shop. You will also pass through the historic British Camp where you can hike up Mount Young or stroll down to the protected waters of Garrison Bay. The summit of Mount Young offers impressive views of the Canadian Gulf Islands and northern San Juan Islands.

Experience Roche Harbor Marina and Resort: Stop at Roche Harbor for an afternoon coffee or ice cream and walk the docks of its beautiful marina. Roche Harbor is a quaint village with artist kiosks to check out, English gardens to explore, a sculpture park and a unique mausoleum for the adventurous.

White Point Loop: Before heading back toward town explore the scenic roads of White Point. This route will take you past the Westcott Bay Cider and Spy Hop Distillery- have a taste of their local juniper gin or local apple ciders. This route also offers a nice ride on a narrow country road along the shores of Westcott Bay with limited traffic.

Cycle to San Juan Vineyards: The route from Roche Harbor to San Juan Vineyards takes you southeast towards Friday Harbor. Along the way you will pass Westcott Bay, Lakedale Resort, and Sportsman's Lake.

Arrive and explore San Juan Vineyards: Enjoy a break from the bike and try our local grapes. The vineyard has a number of award winning wines available for tasting. If wine isn't your thing, walk across the street and say hi to "Mona," San Juan Island's only camel. From here we shuttle to Friday Harbor for dinner and evening accommodations.
Tonight's Dining and Accommodation
When we arrive Friday Harbor we will rendezvous at tonight's well appointed accommodations; the Friday Harbor House or the Tucker House Inn. As top rated accommodations in Friday Harbor, best noted for comfort, views and breakfast, you find it easy to rejuvenate. Your luggage will be waiting for you in your room.

Turn in your bike for the day, indulge in a happy hour beverage and reflect on your first day's adventure. Dinner tonight will be at one of the many amazing restaurants on San Juan Island. We will take you to our favorite local spots that are best known for their local cuisine, flavorful dishes, and overall ambience.
Would you like two beds?
Day 2
Go Sea Kayaking or Whale Watching
Breakfast will be well worth getting up for; made fresh and homemade by your innkeepers. This will give you the energy you need for your day on the water. We will either shuttle you to the beautiful Westside of San Juan Island for a day of sea kayaking or you may choose to go on a whale watch wildlife cruise aboard the Odyssey.

The day of kayaking includes a kayak safety lesson before you begin paddling along the evergreen cloaked coastline. As we journey down the coast, we'll stop for lunch along a beach where you can search for creatures in the tide pools, look for sea glass among the pebbles or simply soak in the scenery.

After lunch we will head back out on the water in search of orcas and eagles. If you choose to whale watch, you will spend the afternoon cruising the San Juan Islands, you can sit back and relax in comfort while the personable onboard naturalists share their depth of knowledge on the local whales and wildlife.

After a day on the water, either kayaking or whale watching, your guide will bring you back into Friday Harbor in time for your next adventure.
Fresh
---
All meals are prepared fresh for you by your guides.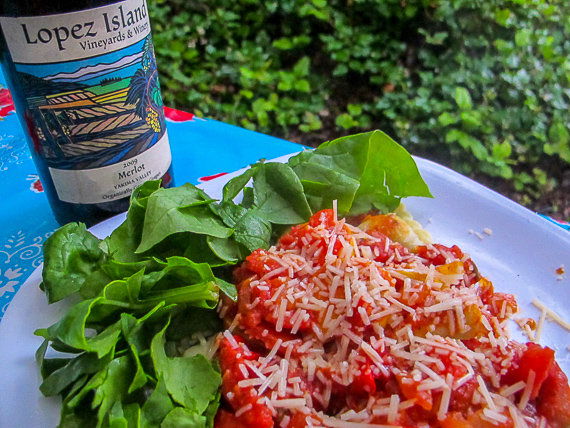 Local
---
We support our local community and source many of our ingredients from farmers and providers right here in the San Juan Islands.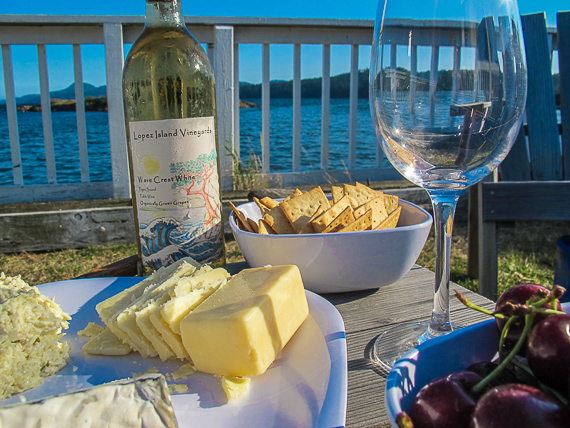 Organic
---
Eco friendly, sustainable, and GMO/pesticide free. A way of life for many islanders.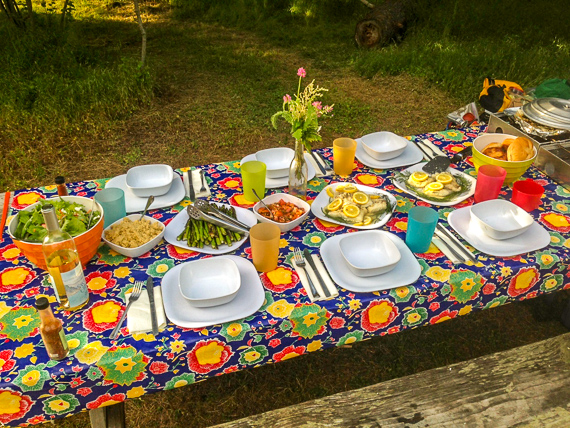 Personalized
---
Please inform us of your dietary preferences so we can prepare your custom meals. We can accommodate all eating preferences and allergies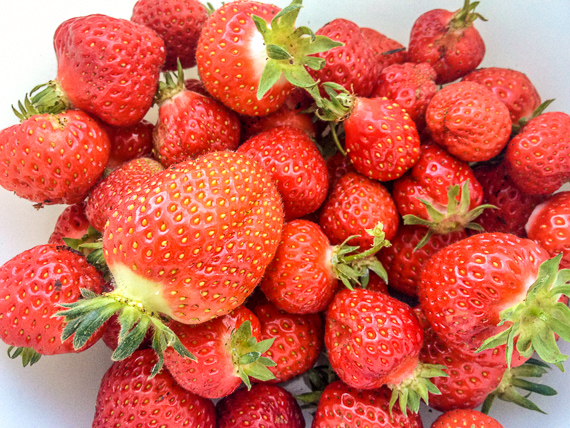 What's Included:

We provide all accommodations, transportation, biking gear, kayaking gear, breakfast, picnic lunches, dinners, and a happy hour beverage of your choice after the day's activity**. You will need to bring personal clothing and toiletries, a willingness to learn and a sense of adventure. Our 4, 5, and 6 day tours allow one night for you to explore town on your own. This evening's dinner is not included in the cost of the trip. **We do not cover the cost of alcoholic beverages with dinner.
BIKING "INN TO INN"
THROUGH THE SAN JUAN ISLANDS
2-DAY/1-NIGHT TOUR
$780
Every Saturday-Sunday from April-October
Custom tour dates available upon request.
Reserve This Tour
Have Questions?
Please note that the vast majority of our trips follow the routes and itineraries listed on our website, but changes may occur for reasons of safety, weather, logistics and guide or administrative judgement.
RELAXED CANCELLATION AND REFUND POLICY
61 or more days before the trip date, full refund of all payments less a $30 per person cancellation fee. 31-60 days before the trip date, guests will be charged 50% of the entire trip cost. 0-30 days before the trip date, guests will be charged 100% of the entire trip cost and no refunds will be made. All cancellations must be in writing and charged amount is determined upon the date of receipt.